Sonia and Panayiotis at The Westin Birmingham
Sonia called on us just two weeks before her wedding and I am so glad she did! Her wedding and reception came together beautifully! She and her groom Panayiotis come from different cultural backgrounds and decided to honor both by having traditional ceremonies with respect to each of their cultures.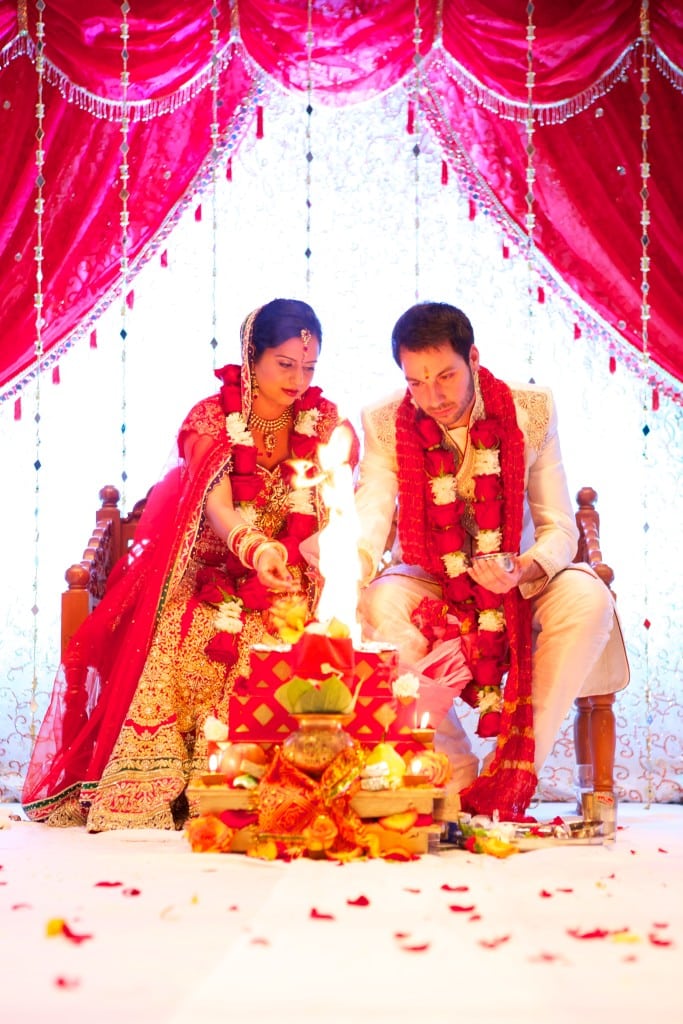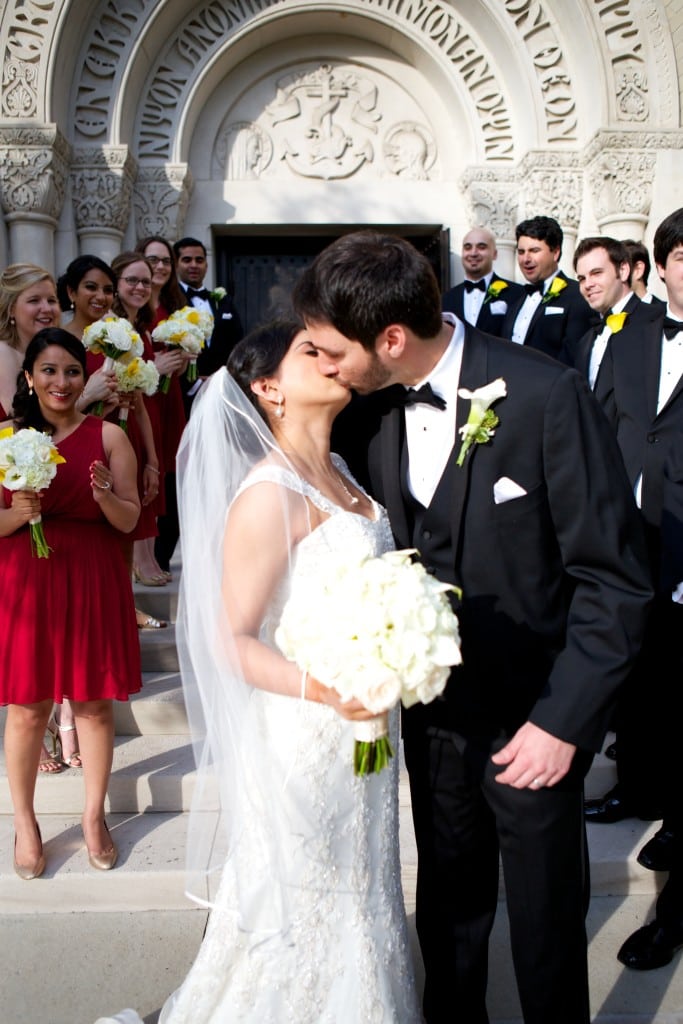 The ceremonies and celebrations made for a long day, but as you will see in the video from Carroll Productions, they enjoyed every last minute!
Sonia decided to work with shades of champagne and gold to compliment the reds and yellows in her floral arrangements. Arden photography captured a wonderful angle of the head table, featuring our gold Pintuck linens.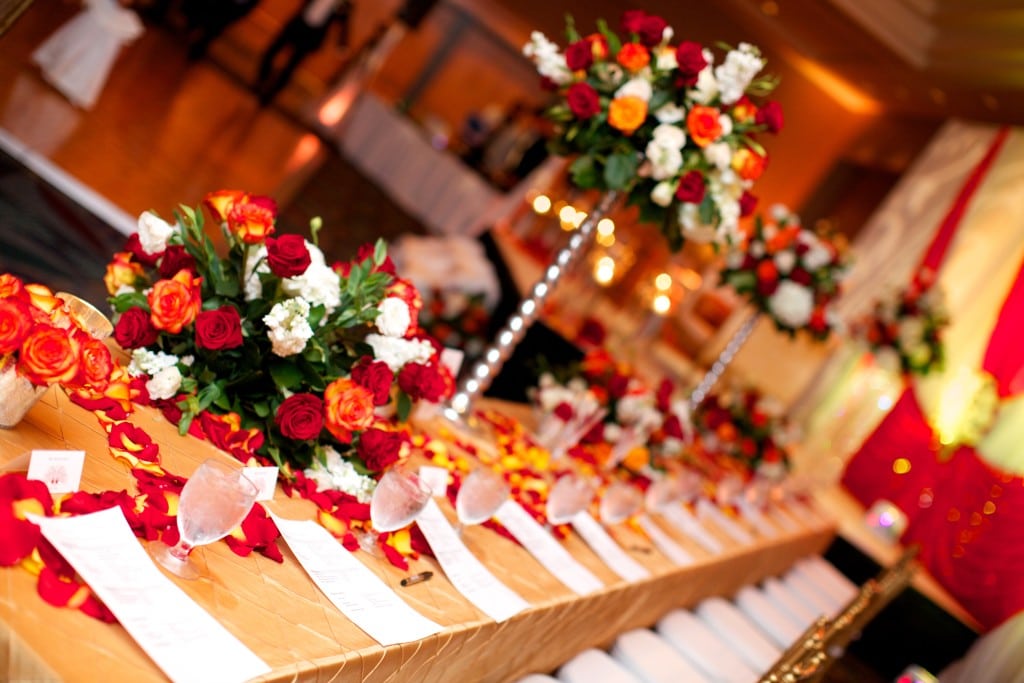 For the guest seating tables, we used beige premium polyester to compliment the gold chiavari chairs and gold accents in the centerpieces.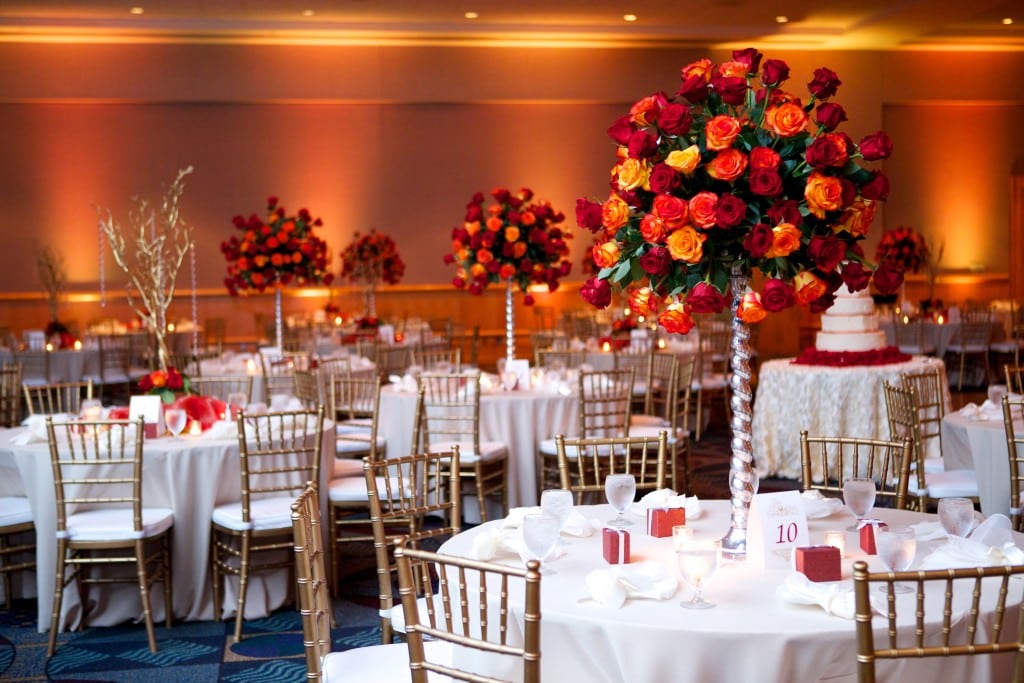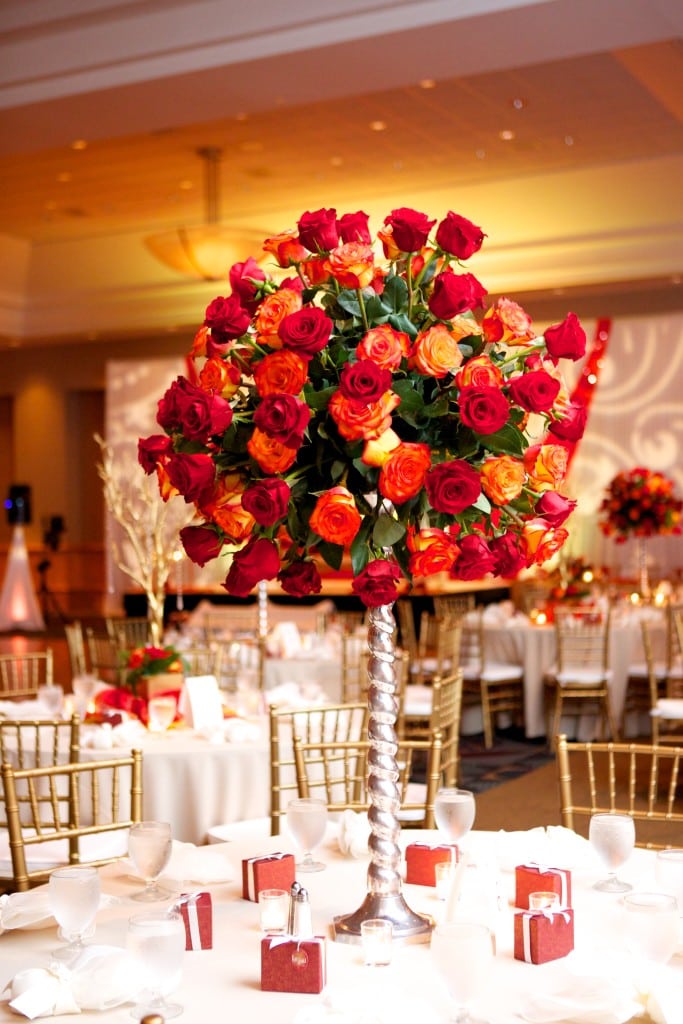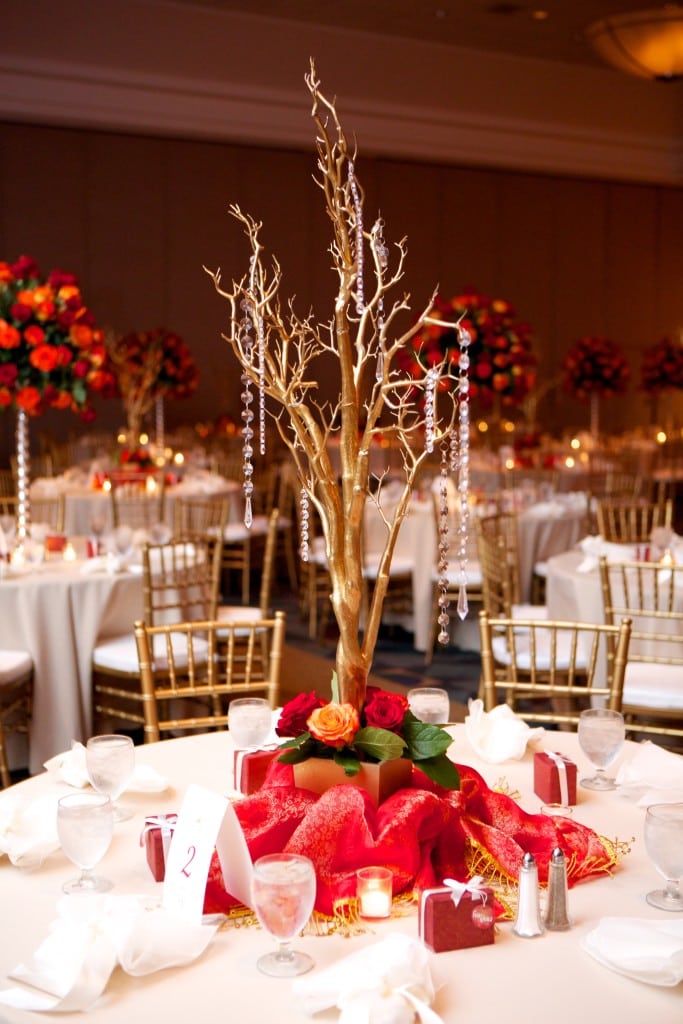 Sonia wanted something beautiful, yet playful for her cake table, to show of the skillfully crafted cake by Olexa's Café, Cakes and Catering. Wow, did the cake table make a statement!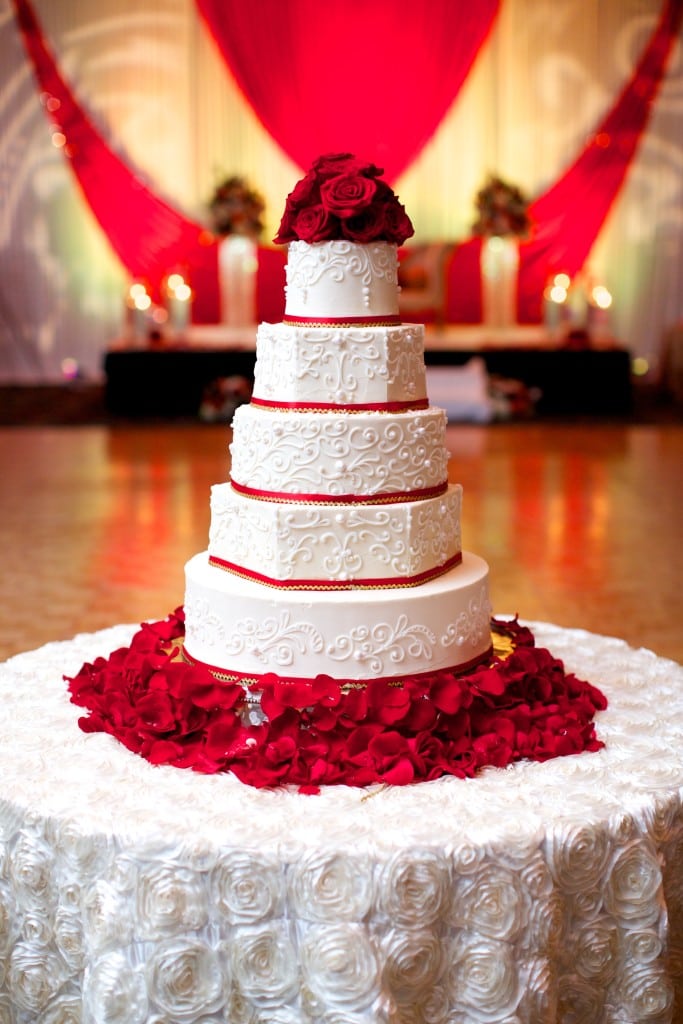 Venue: Westin Birmingham, Planning: Becky's Brides, Photography: Arden Photography, Videography: Carroll Production, Make-up: Porcelain & Pink, Linens: Decor to Adore, Florist: Michael Sanchez, Cake: Olexa's Cafe, Cakes, & Catering