Glitter and Glam Weddings
Golds, Metallics, & Sequins OH MY! Glitter and Glam Weddings seem to be all the rage right for 2015. We are 100% on board with this trend. It seems so timeless and universal. Whether you are going for a 1920's Gatsby, Old-School Flapper . . . or . . .  you want to be "ahead of the times" . Mix in a little feather and/or color with it, sky is the limit.
We have enjoyed swooning over these beautiful bridesmaids gowns from the lovely Deer Pearl Flowers blog (Ooooo Ahhhhh.)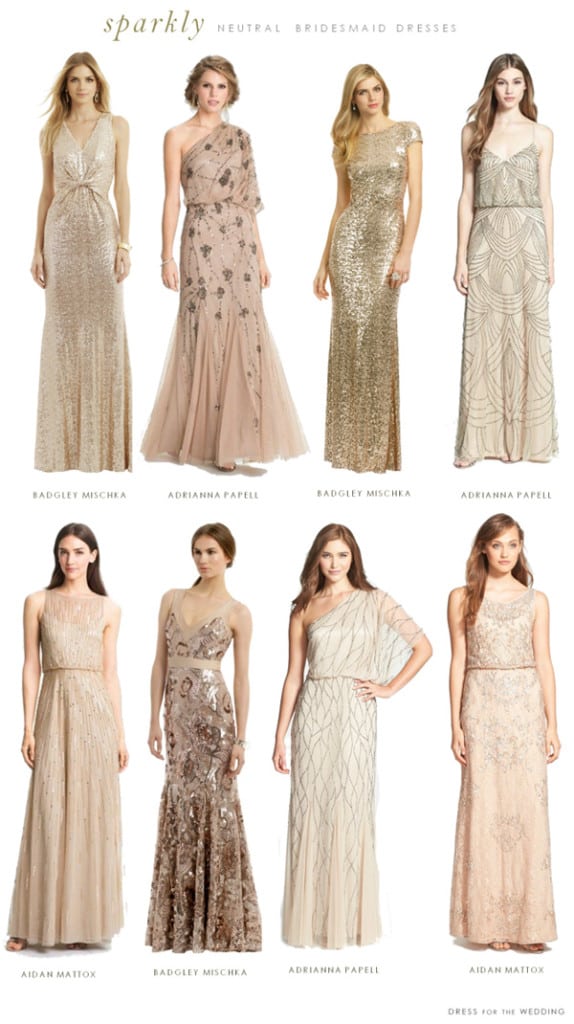 These parasols offer a contrast in theme and we love it! A little Southern charm along side the glamorous gowns!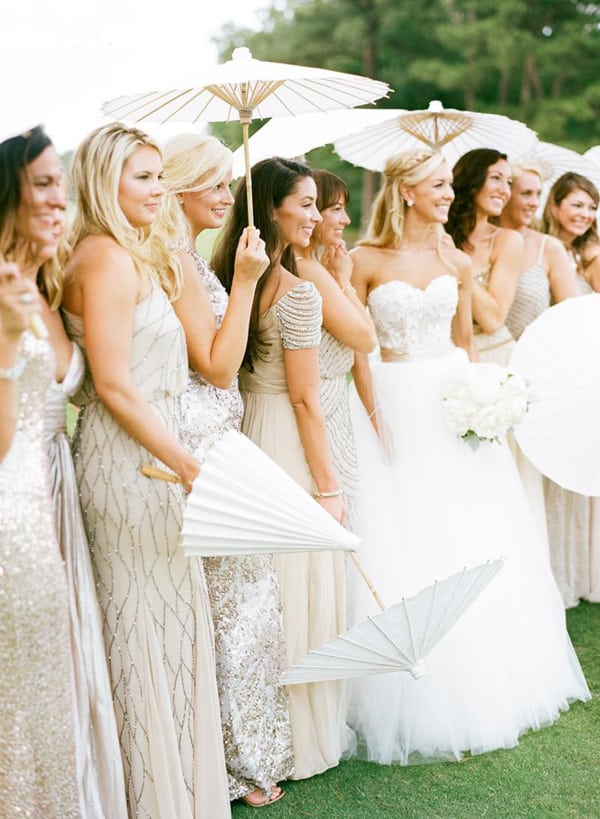 Photo by: Matt Edge Wedding Photography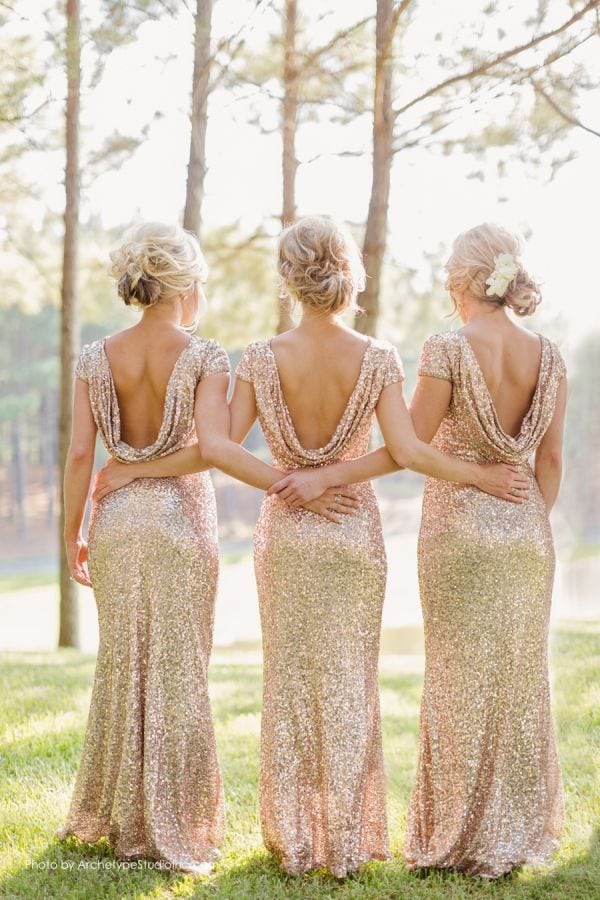 Photo by: ArchtypeStudiosInc.com
We love these sparkly gowns from Sloane and Ricks wedding that was recently featured on our blog! Sloane and her bridesmaids were absolutely stunning!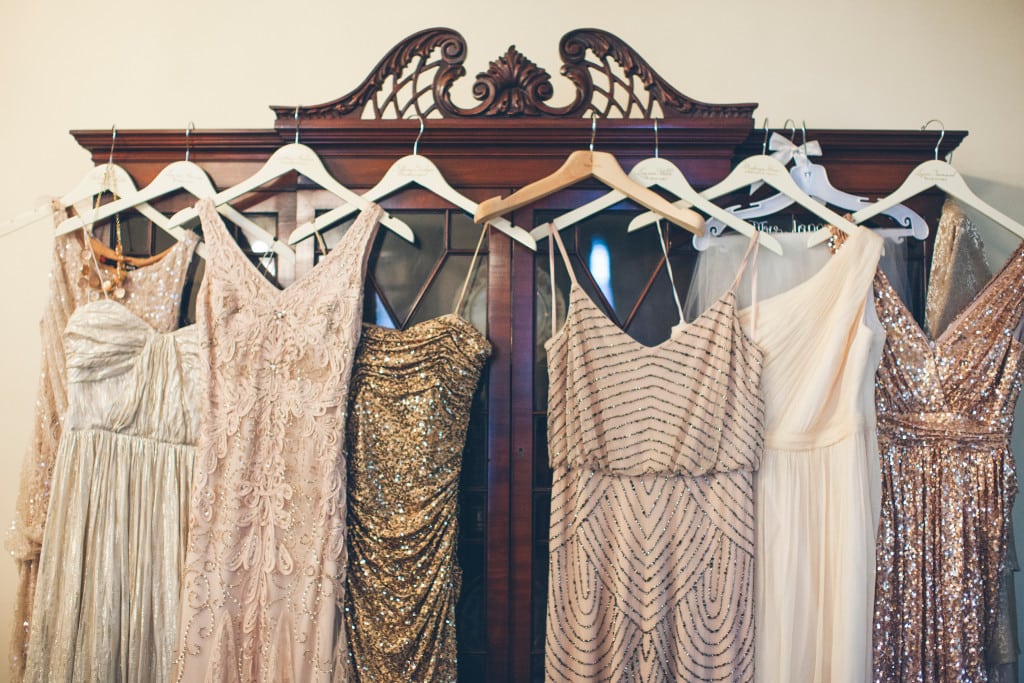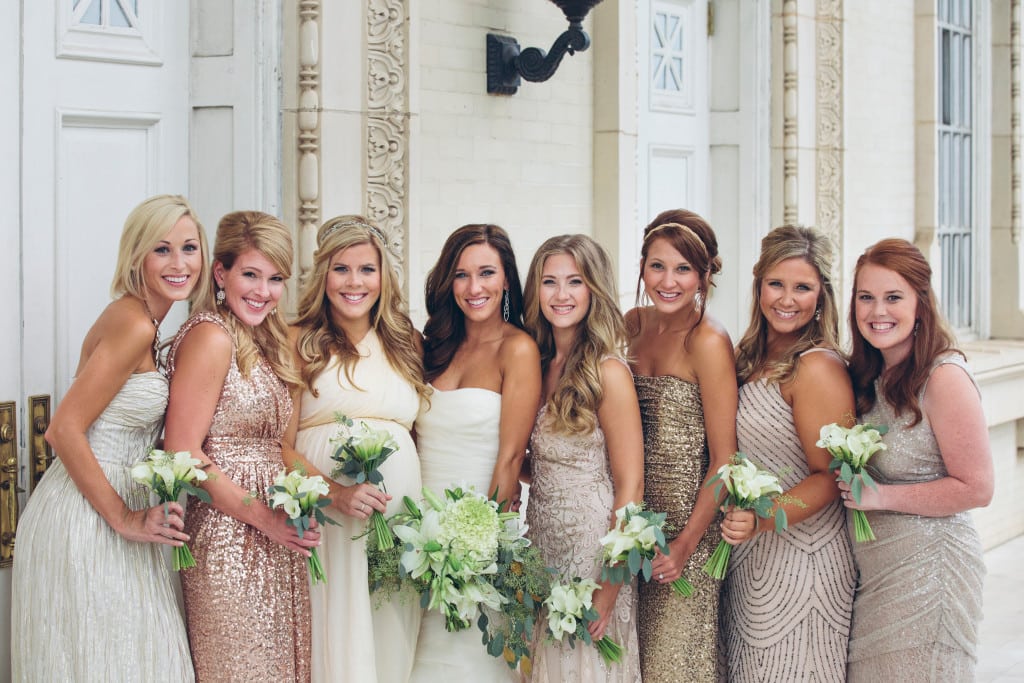 Photos by: Wynter Photography
And since the trend is one of our favorites we have our own take of bringing a little glitter and glam to your I Do's. Check out our heavenly gold sequin round table cloths captured by A Still Breath Photography.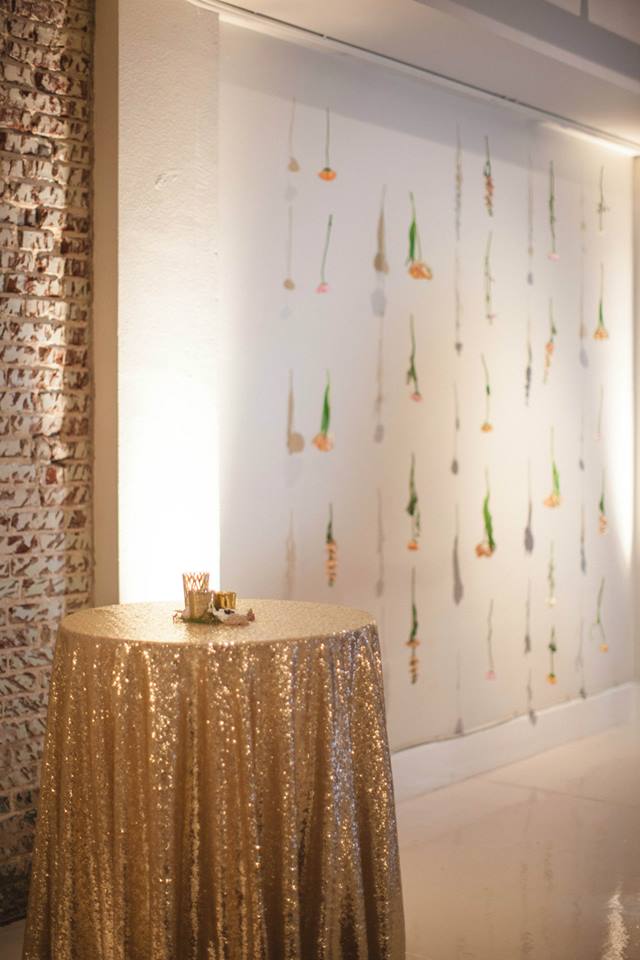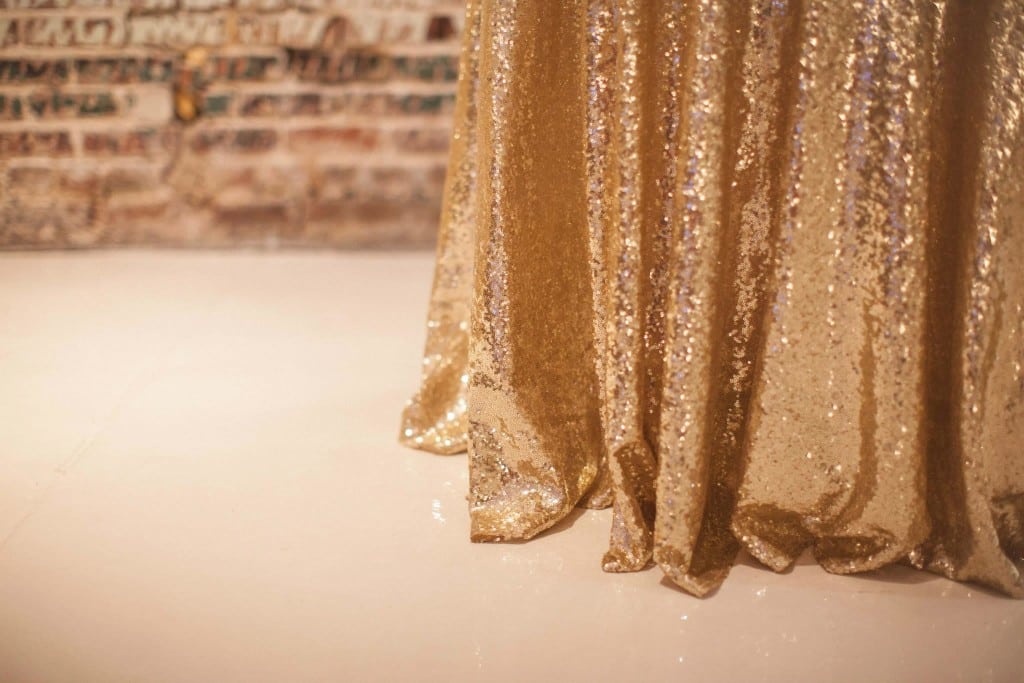 Email  info@DecortoAdore.com, for more information about sequin linens.
Written by:
Katie Calhan, Perfect Wedding Guide
Manager, Engaged Wedding Library
205.637.0635, katie.calhan@pwg.com