Maggies Bat Mitzvah: Temple Emanu-El
Temple Emanu-El has an amazing ballroom which is open to members as well as anyone outside the congregation. Many weekends of the year we have the pleasure to help with luncheons following Ba-Mitzvahs and also wedding receptions. Temple Emanu-El offers seating for upwards of 250 guests, tables and chairs are provided and the full kitchen for your caterer!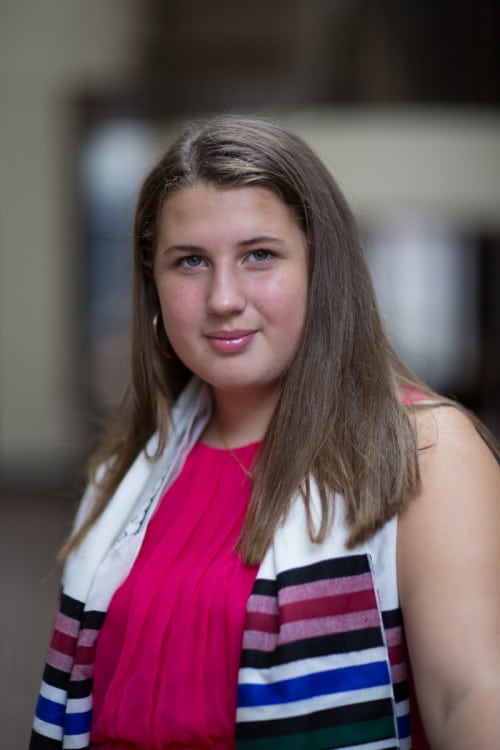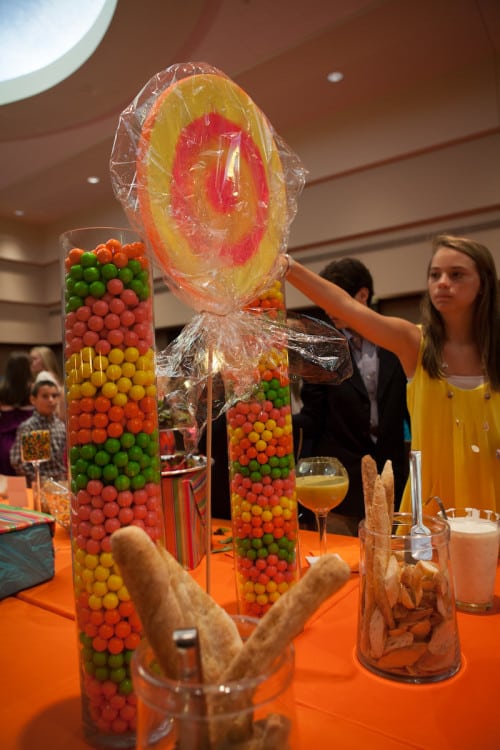 Maggie's Bat Mitzvah was so much fun! I had a great time putting together a color scheme and linen ideas for her luncheon at the temple as well as her evening party at the Kress Building in Downtown Birmingham. Maggie's parties were themed after Dylan's Candy Bar in New York City. She wanted everything from the linens to the candy to be bright neon!
For her candy tables in the foyer of the temple, we used a neon pink spandex linen that popped! Inside the temple ballroom we used our Premium Polyester linens in fuchsia for the guest seating and a bright orange for the buffet and candy tables. It was a bright and beautiful afternoon.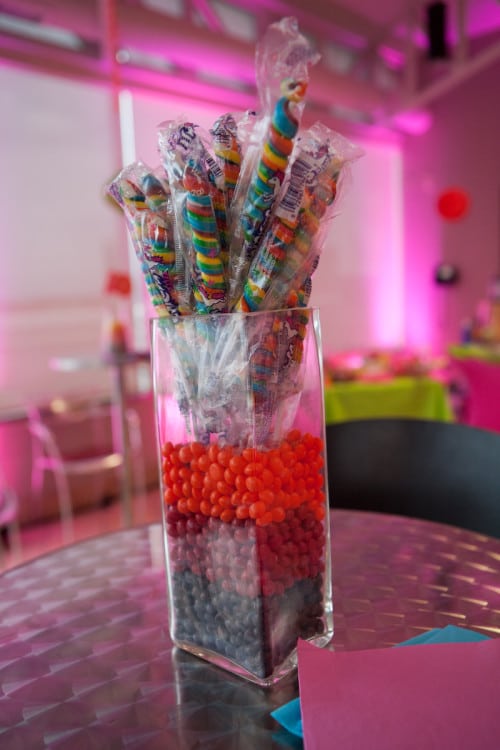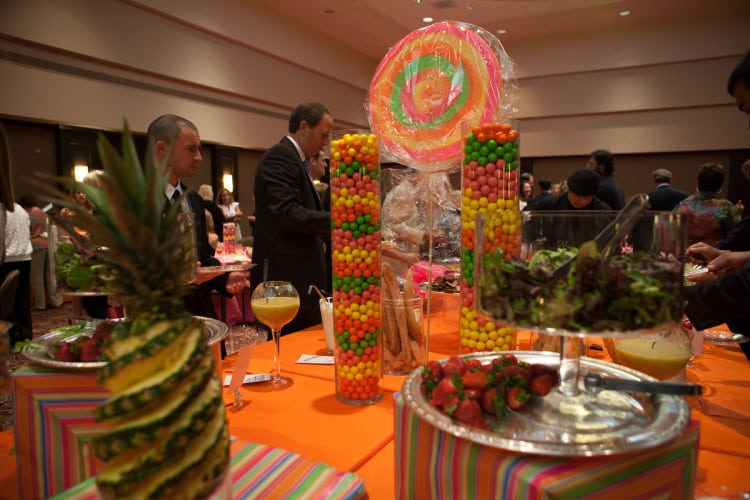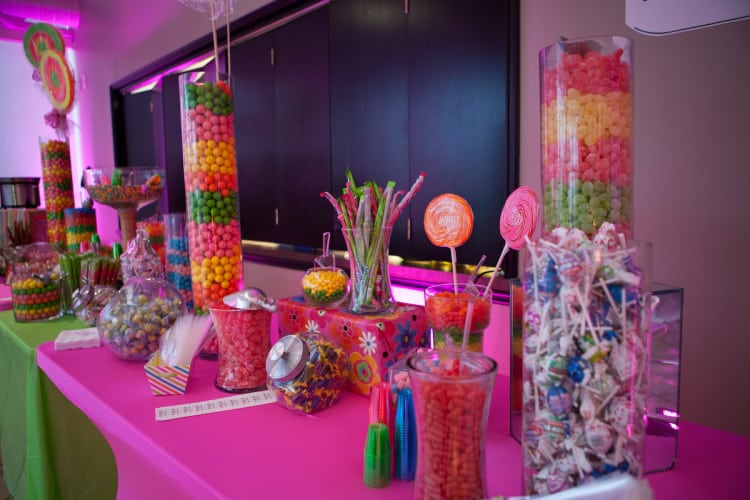 Later that evening, the party moved over to the Kress Building where we used even more bight neon spandex! Maggie's parties were so much fun and we cannot wait for more like it!