Top Five Wedding Favors of 2015
Practical yet memorable.  This, ladies, is the key to choosing  your perfect wedding favor.  Wedding favors are THE traditional wedding staple.  If you have ever been to a wedding, chances are you did not leave empty handed.  These small gifts are a great way to honor your guests for taking time out of their busy lives to celebrate YOU.  The ideas are endless when it comes to wedding favors, and gone are the days of Jordan Almonds, matchbooks, and chocolate wrapped in tulle being the only options out there.  So today, let's talk wedding favors.  Here is a list of our top five wedding favors of 2015:
1) Koozies.
Personalized Koozies have turned into THE HOTTEST wedding staple the last few years.  Not only do they keep your hand from becoming ice cold as you hold your beverage, they have the magical, saving-grace power of hiding those rather unsightly bottles and cans from being splashed all over your wedding album.  Another great thing:  they are budget friendly and customizable.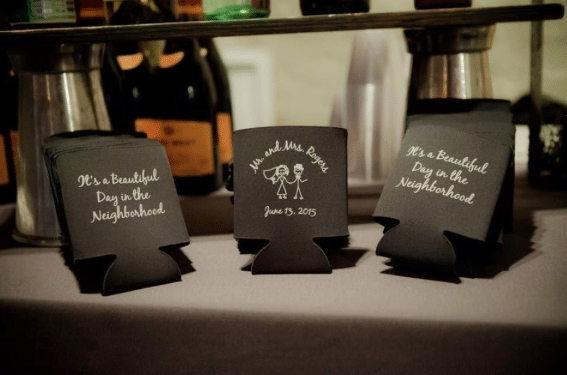 Photo: Allison Lewis Photography
2) Sweet Treats.
Delectable goodness wrapped up into sweet tiny packages.  The great thing about edible treats is the ability to share a small piece of your favorites with your guests.  The options are limitless.  We have seen so many unique treat favors:  Moon Pies, Cookies, Mini-pies, Oatmeal Creme Pies, Smore kits, Caramel Apples in the Fall. Candied Apples (as a Bridesmaid, I helped make these one time for one of my best friends. It ended with the fire alarm going off and a tragic, sticky mess). One of our favorites was the most amazing candy buffet you have ever seen. 
I don't know about you, but when it comes to favors, edible ones are our favorite.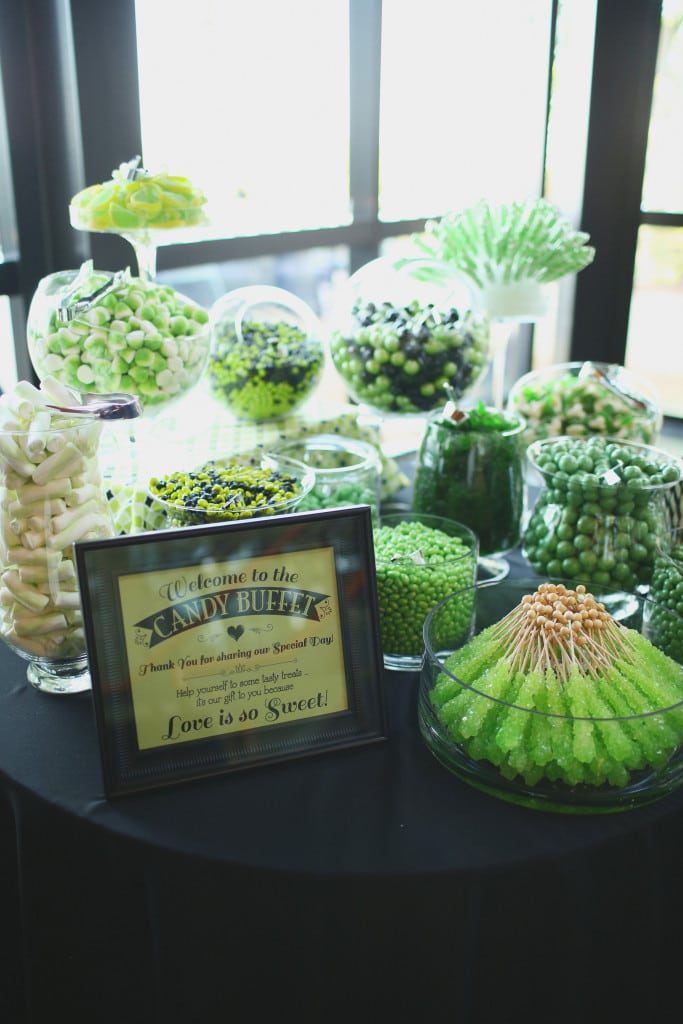 Becky's Brides couple, Megan and Adam, had the most amazing Candy Buffet. Guests were given Chinese Take-out boxes to carry their treats home.
Photo: J.Woodbery Photography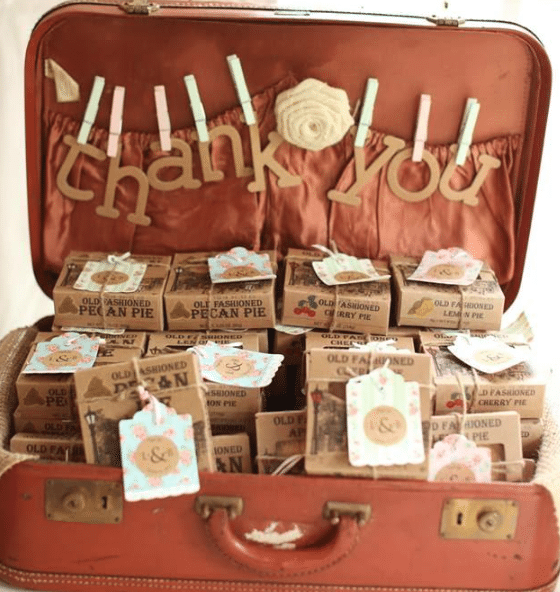 Becky's Brides couple, Lia and Ben, shared their love for Pie with their guests. Photo: J.Woodbery Photography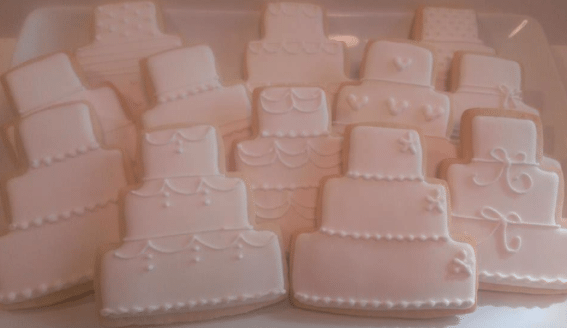 Cookies by Meredith in Pelham, Alabama does a fabulous job creating unique cookies to fit any wedding theme.
3) Photostrips
Photo booths have been huge in 2015.  We live in a social media driven world, and what better than being able to unplug for a night, have some fun and bring home a print, in hand?  Another great thing about having a Photo Booth as a part of your wedding is that it doubles as a portion of your entertainment.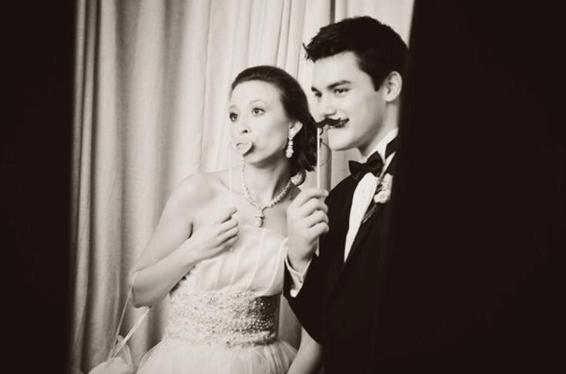 Becky's Bride couple, Kimberly and Stephen, having fun in the Photo Booth provided by Birmingham Photo Booths. Photo: Allison Lewis Photography
4) Mini drinks to-go
Whether it be teabags, mini wine bottles, Coca-Cola in those classic glass bottles, or personalized bags of coffee, this wedding favor is aimed to please.  True story: one morning a few days after a friend's wedding, I woke up and someone had broken in and stolen the remainder of my coffee (ok, or maybe I have a coffee addiction and the grocery store is high on the list of things I loathe).  I remembered that we had received a miniature sized bag of ground coffee as a wedding favor, and guys, it literally saved my day.  This is one favor that will not fail you.  Just think, you may save someone else's life (or at least their Monday morning).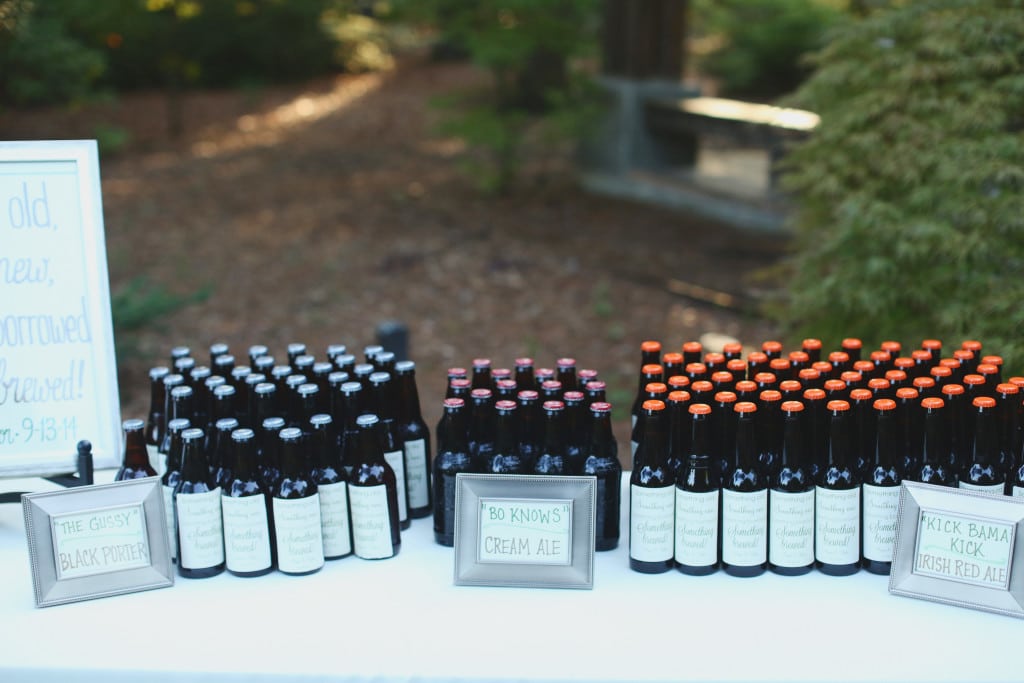 Becky's Brides Groom, Taylor, Brews his own beer and had different selections available for guests to take home. Photo: J.Woodbery Photography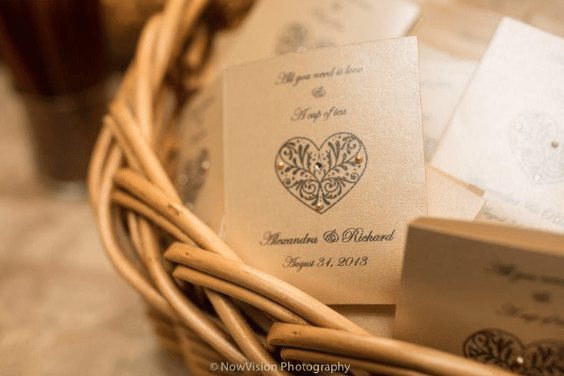 Beckys Brides couple, Alex and Richard, gave out single teabags as their wedding favor. Photo: Sam Jasper Photography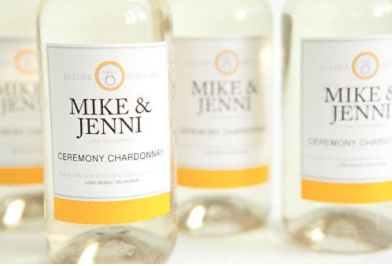 Photo: Something Turquoise
5) Multicultural Favors
Multicultural traditional favors never go out of the style.  For the Indian wedding, The Lucky Elephant is given as a token of good luck.  For the Japanese wedding, Origami Cranes.  For the Chinese wedding, the color Red along with the Chinese "xi" symbol, meaning double happiness, is known to wish the couple a happy life. Favors incorporating these traditions is ideal for the Chinese bride.  Over at Becky's Brides, we love to see the diversity amongst different cultures.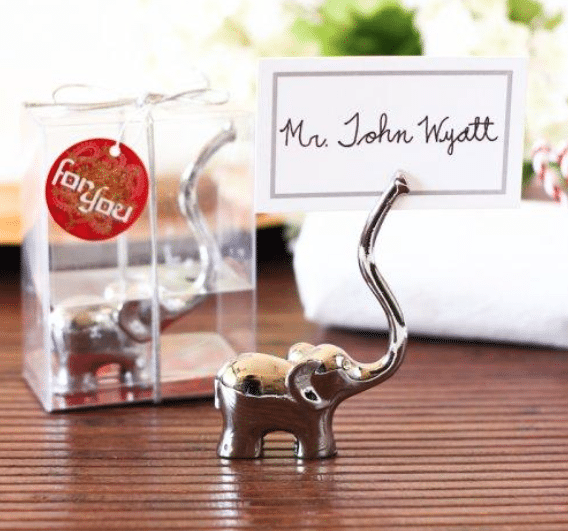 Photo: BeauCoup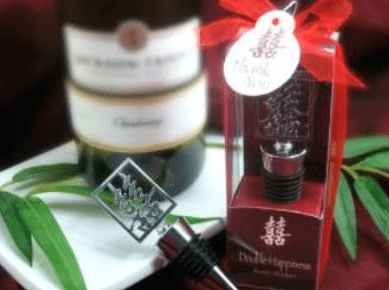 Photo: Amazon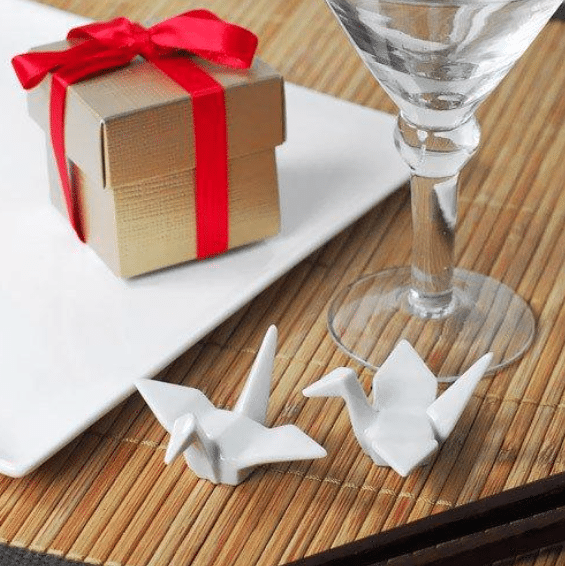 Photo: BeauCoup
So there you have it friends, Becky's Brides Top Five Wedding Favor picks for 2015.